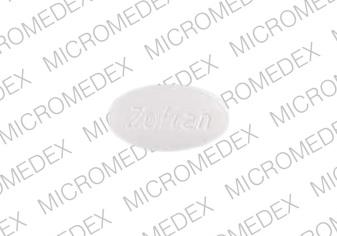 Luke got sick Halloween night and threw up 4 times. (Not too much candy either as he was too sick earlier with sore throat to go out.) First thought, 'here we go again...' When the stomach flu storm comes through our family there is no shelter.
Robin was talking to one of our neighbors -Jennifer - whose husband John is a nurse at Urgent Care. He recommended a pill they use in the emergency room to give to kids who are nauseous so they won't have to give them IVs.
What there is a pill you can give kids so they will keep stuff down so you can give them liquids and such? How come we didn't know about this? Like how many times in the last 5 years has one if not three of our kids had the stomach flu? The worst was when we all had it and Jack and Drew were infants. We had to call people to keep our babies for a night. It was their first night apart from us and each other.
So John called the pharmacist for us and we got a prescription for ondansetron the generic of Zofran. One pill. One tiny pill. Robin asked the pharmacist why our doctor had never recommended this before and they said, 'well its usually given to cancer patients who can't keep down their chemotherapy. Our rational was that John said they used it all the time for kids. it worked for Luke. but I am reading
all the possible side effects if you are allergic
maybe this is this last time we will use it.
But then again if three little boys and a couple of parents are sick...